Old About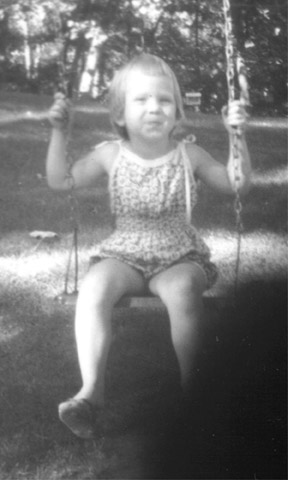 My initial post gave the more or less pertinent details… I'm one of three daughters born to Wally and Madelyn Hastings who lived at Bohner's Lake (Burlington) Wisconsin. I'm the middle girl – which is really neither here nor there.
We grew up in a time where it was still somewhat unusual for mom's to be working all of the time – at least in rural Wisconsin. The community was small – lots of vacation homes around a little lake. We had a small 'crowd' – mostly the Hastings girls and the Bartollo girls – on 'our' side of the lake. We were gone in the neighborhood from morning until the 5 o'clock fire whistle blew. We swam in the summers and skated and sledded in the winters.
My Grandma (Raabe) instilled in me a passion for making things with my hands. I was enough of a girl – or the times were a strong enough influence – that my idea of making things is pretty much traditional female pursuits. Anything fiber related – knitting, weaving, quilting, etc. Cooking. I'm a devoted reader – finding huge comfort in a comfy chair with a blanket and my cat on a foggy Saturday or half-way into the night with the latest big historical release or favorite mystery author release!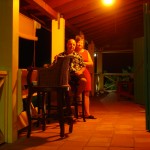 Ted and I have been married 26+ years. Hannah is
our daughter – currently living on St. Thomas and working toward a graduate degree at UVI.
We see Hannah often.
Ted and I have had a home on St. Croix for since around 2002. We are on the North Shore – west of Columbus Landing – east of Cane Bay at Estate Rust op Twist.
Stateside we are on the Central Coast of California – colder and foggier than St. Croix…. But a beautiful place. We make wine (when in Rome…) with a small cooperative – trying for several ton of grape a year. We manage to drink wine – there are many, many small and large wineries local to us. Often with wonderful dinners with guest chefs of some reknown.
And that's it…. Bekka (our 'getting older' yellow lab) and Nimbus the cat and Ted and I …