Happy Christmas!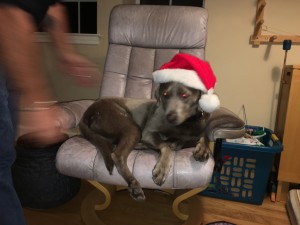 Another year is almost past!  This has been a bucket list year for me.  Ted and I traveled extensively and without a care this spring all around the UK and into Africa.  We had little set schedule – we drove a dream car (1995 LandRover 110 Defender -don't judge!  "Dream Car" is relative!).  We drove EVERYWHERE!
I can't even pick "the MOST memorable moment"…  I absolutely want to return to the Hebrides in Scotland.  The Edinburg Fiber Festival was amazing.  Driving, driving, driving thru Wales was awesome – Castles, tiny roads, (all can be said for Scotland too).
Spending time in Morocco with a friend from St. Croix was also very memorable.  Collecting fossils, meeting people, eating amazing food…
So – a fantastic year!  Now in with the new!  2017 promises MORE travel!  More time on St. Croix (remodel of our living quarters there is still in process).  Another trip across "the pond" – with destinations yet unplanned.  Happy New Year!!!