Chinli – Canyon de Chelly to ?, Wednesday
Canyon de Chelly is a beautiful, majestic place.  Clearly home to the Navajo peoples.  When we came in late yesterday afternoon we had just enough time to make a quick tour of the South Rim.  We were up early this morning and out to the Visitor's Center and then the North Rim.
I've taken some pictures of the cliff ruins with my 300 lens.  They are so amazing – they look almost like dioramas.  The most amazing – I was able to get detail shots of some of the cliff art left several hundreds of years ago (Antelope House Ruins).
White House Ruins

Antelope House Ruins

The Cliff Art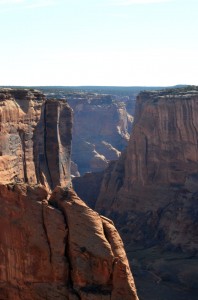 Beautiful shot of the Canyon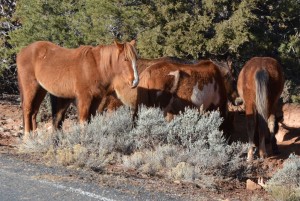 Horses in the road (Andi thought they were big scary dogs!)