Tucson Gem & Mineral Show continues…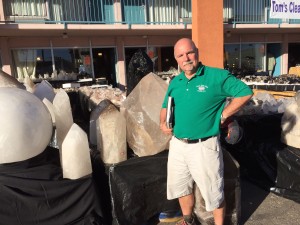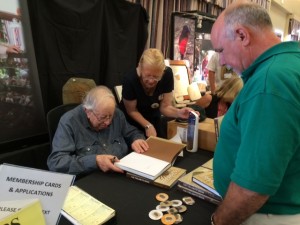 So another long day…  saw more great stuff.  Ted got his Trilobite book signed (and a close encounter with Dr. Riccardo Levi-Setti).
We've been struggling with remodel ideas and plans for the kitchen in Los Osos – wanting to use fossiliferous materials on the counters and maybe bathroom sinks.  We've seen some cool stuff and thought we had a good plan.  And then we saw some more even cooler stuff….  etc.  So now at least we have contacts and we've looked at stuff up close and personal.  We won't talk about the Moroccan orthoceras marble slab in the back seat of the jeep….